Managing Services
The System Services tab allows you to view all known System Services. Services can be stopped and started and details about the Services can be viewed.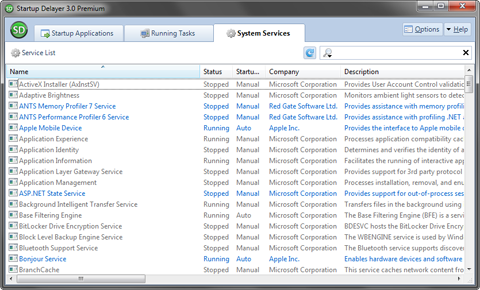 Details about a task can be used by accessing the Context menu or by double clicking a Task.
Controlling Services
Services can be controlled by using the Context Menu on a Service or by viewing a Service's Properties. Services can be Stopped, Started, Restarted, or Paused. Controlling Services requires Administrator access.