Creating a Backup
Creating a Backup is performed by choosing Create a New Backup from the Backup and Restore menu.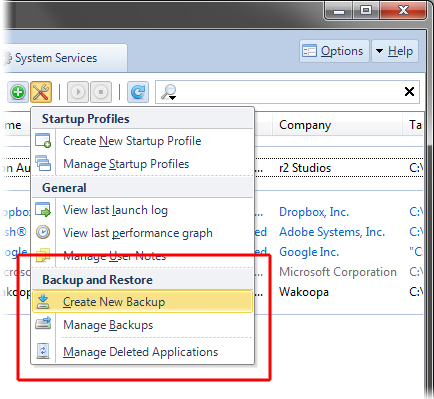 The window that is displayed contains a list of all known users on the Computer. Placing a check mark next to each user ensures that their Delayed, Disabled and Normal startup items are all included in the backup. Any users that don't have a check mark, won't be included in the Backup.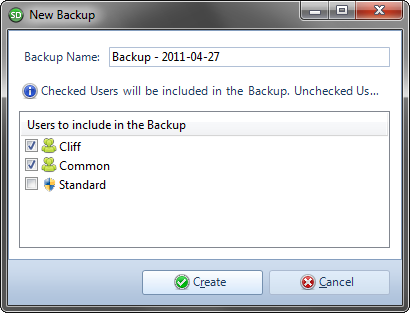 A name can be given to the Backup and will be used later when you are managing your Backups in order to identity the Backup.
Some users may require Administrator access to have their Startup Applications backed up. If this is required, you will be prompted to elevate Startup Delayer and enter the Administrator password.