Deleted Applications
Each user will have any deleted Applications stored in the Deleted Applications window. This can be accessed from the Backup and Restore menu item.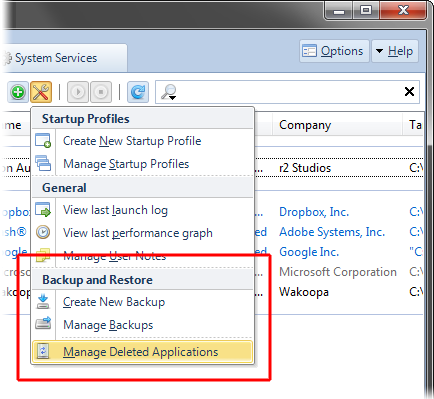 To Restore a Deleted Application, select it from the Deleted Applications list and click the Restore Selected button. This will immediately restore the item. Restoring a Deleted Applications ensures that it is returned to it's previous state, be that Delayed, Normal or Disabled.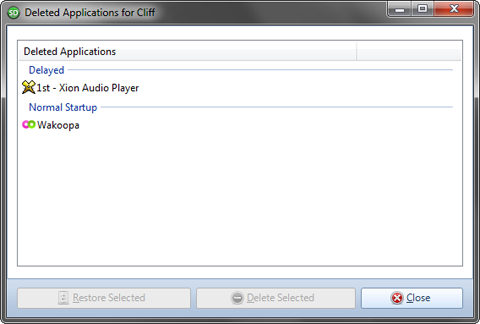 To permanently delete an Application, select it and click the Delete Selected button. This will permanently delete it and you will be unable to further restore it unless you have backed it up previously.