Startup Delayer 3.0 Application Properties
By Cliff Cawley on 22nd November 2010
Startup Delayer 3.0 is still under construction and therefore I'm going to show you a preview of the new Application Properties window.
The Application Properties window is displayed when you view the properties for a Startup Application, Running Task or Service.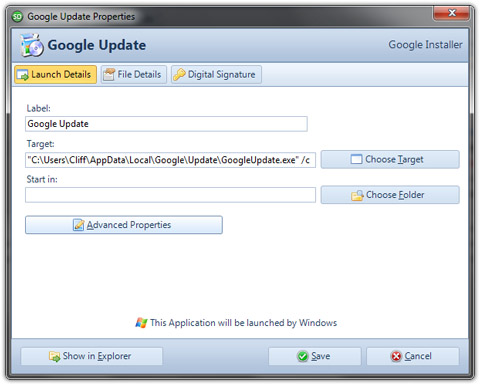 This screenshot shows the new Application Properties window. From here you can edit and view properties about the chosen Application, including File details and the contents of a Digital Signature if it contains one.
The Advanced properties allow you to schedule when the application should launch, its priority and other related options.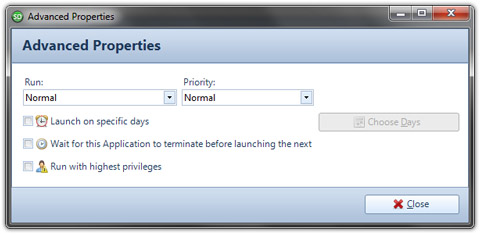 Some properties will force the Application to be launched by Startup Delayer instead of Windows. This is all handled automatically by Startup Delayer, however you can determine if its Startup Delayer or Windows launching from the Properties window.