Startup Delayer 3.0 Progress Update
By Cliff Cawley on 26th March 2011
Startup Delayer 3.0 has been undergoing Beta testing for the past few months.
Thanks to the feedback from several Beta testers there have been substantial improvements both in the features and the appearance.

As features were added and improved, the toolbar at the top of the window became much too cluttered. I've since simplified this as can be seen in the screenshot below: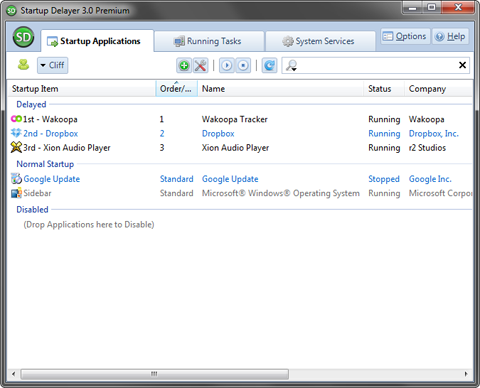 The Quick Filter has been moved from a seperate window and merged into the main interface. Its now supported on all 3 tabs. Further options can be accessed by clicking on the Search options dropdown on the left of the Quick filter box.
The Advanced Properties for Startup Applications has also been expanded to allow for a few extra properties as can be seen in the screen below: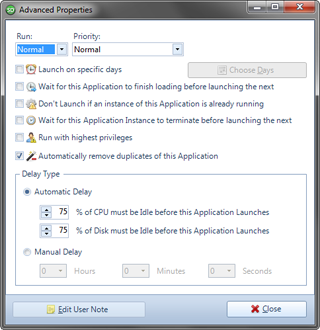 While undergoing Beta testing, it became apparent that some users still wanted the ability to choose an arbitrary delay value. Usually this was only for 1 or 2 applications that would misbehave in one way or another. It has since been added back as an Advanced property. While I don't recommend using it, it is available once again.
After the initial hesitation from some testers to switch to using the new Automatic system, most found that the startup experience was much better and smoother after they switched.