Startup Delayer 3.0 Startup Profiles
By Cliff Cawley on 12th November 2010
Startup Delayer 3.0 is under construction and therefore I'm going to show you a preview of the new Startup Profiles feature.
Startup Profiles allow you to organise Applications to start, depending on what you're planning to do. For example, you might have a Games profile that ensures that nothing loads, except a frame rate monitor. You might then also have a Work profile that loads email, im and a few other applications.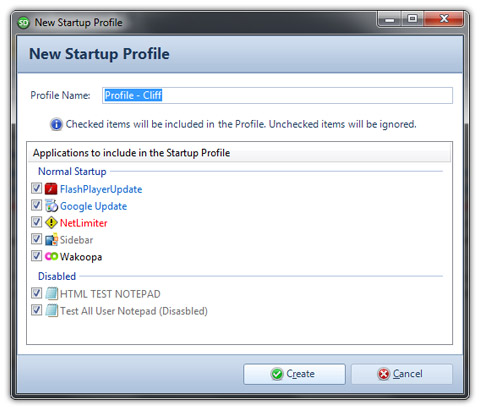 Above is a screenshot of the Create Startup Profile window.
Startup Profiles are created using the current user's startup applications. Items can be included or excluded by placing a checkbox next to them.
You can view all of your created Startup Profiles in the Manage Startup Profile window.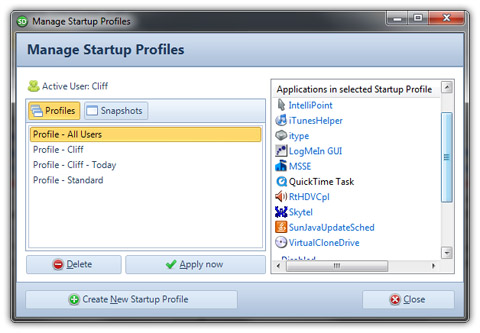 From this window you're able to Delete your existing profiles, or immediately apply them to the current user.
Selecting each Profile allows you to see the applications that are contained within.
Any time you apply a profile, a snapshot of the current user's applications is created so that you can easily go back to a previous setup.
In future updates i'll explain the new Filter options and the Backup and Restore feature.