View History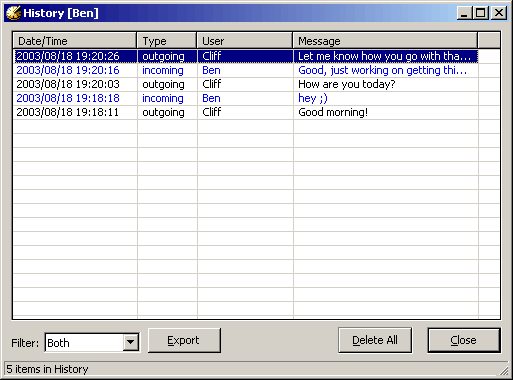 The top box - The top box is where all the history events are displayed. To view a particlular event, double click it
Filter - Allows you to filter the messages displayed in the top box. Your choices are Both, Incoming, or Outgoing.
Export - Will export the selected messages to the chosen .txt (text) file.
Delete All - Will Delete all incoming and outgoing messages from the current user (displayed in the Title Bar)
Close - Will close the History window.